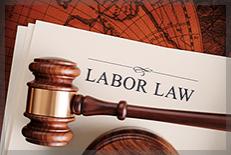 DEPARTMENT OF LABOR
The Department of Labor's Office of Federal Contract Compliance Programs (OFCCP) enforces the Executive Order 11246, as amended; Section 503 of the Rehabilitation Act of 1973, as amended and the affirmative action provisions (Section 4212) of the Vietnam Era Veterans' Readjustment Assistance Act, as amended. Taken together, these laws ban discrimination and require Federal contractors and subcontractors to take affirmative action to ensure that all individuals have an equal opportunity for employment, without regard to race, color, religion, sex, national origin, disability or status as a Vietnam era or special disabled veteran.

OPERATION OF THE EXECUTIVE ORDER PROGRAM (THE EEO CLAUSE)
The equal opportunity clause requires that the contractor will take affirmative action to ensure that applicants are employed, and that employees are treated during employment, without regard to their race, color, religion, sex or national origin. American Indian or Alaskan Native, Asian or Pacific Islander, Black, and Hispanic individuals are considered minorities for purposes of the Executive Order. This clause makes equal employment opportunity and affirmative action integral elements of a contractor's agreement with the government. Failure to comply with the non-discrimination or affirmative action provisions is a violation of the contract. A contractor in violation of E.O. 11246 may have its contracts canceled, terminated, or suspended in whole or in part, and the contractor may be debarred, i.e., declared ineligible for future government contracts.